Cognitive neuroscientists tell us that our brains are wired for love, meaning we are designed to function best emotionally and mentally in the safe environment of love (Dr. Caroline Leaf). When we have a bad experience of love, when emotional security is threatened or absent, and we face difficult circumstances, our emotions and thoughts spin out of control. Our brain enters chaos, it doesn't know what to do, and so thoughts and feelings of fear and anxiety that say, "protect, protect, protect" are produced. This action of protecting ourselves becomes a learned response. It begins in infancy. It is the response to anything 'hard', and if love has been 'hard' in our lives, we protect ourselves from it too.
In my journey to discover Love, I have allowed what goes on in my heart and mind be exposed; to be aware of 'my strange mental wanderings' (a phrase I read not long ago); to feel, instead of submitting always to the learned response of pushing down what I feel; and in the process to examine my thoughts and emotions, why am I feeling this way? Though I am being intentionally self-aware, I don't like the way my emotions make me feel. The temptation is always to push them aside, but they are there. Our emotional lives are part of what makes us human. They are unique because of our own circumstances. Yet just as we are all uniquely complex, we are similar in that we are human. Mostly, we don't allow the truth and the extent of our emotions to be seen – until it all backlogs and explodes. Our emotional pain sits quietly (or not so) under the surface.
I have difficult days: days unique to me and my life, but typical of humanity. This was one of them –
"Often I feel so wounded. There are too many days when my thoughts reveal that I am a desperate love seeker and that this world's love is unable to satisfy. I am not understood. I feel like who I am is not desirable enough to be sought out and spent time with. I look on in wounded jealousy at those who seem to have deep and lasting friendships and wonder what is wrong with me that others don't pursue a closeness with me in the same way. I feel like I give but don't get back – and I examine myself to try and see what it is that holds people at arm's length from me. I just don't know. Am I unreachable? Do I look like I don't need their friendship? Does it seem like I have it all together?
Having been deeply wounded in the past by careless words, I have allowed these too much space in my heart and today, I am not strong enough to keep them under control. They wound me more than I should let them. I hear them accusing me, and today I feel so soul-alone. These words pound my worth. I am trying to be true to me and to who I am as a person. Am I not good enough? If others spent time with me, they would see who I am, but they don't ask or seek to find out – and so in return, I don't let them in. I stay aloof and pretend I am perfectly okay with that. When I invite and include others in my life but don't always get back what I give, I withdraw further. It would hurt too much to let myself be open and it not be received, so I guard myself, build my walls higher, fix the cracks, install the alarm, post the guard…"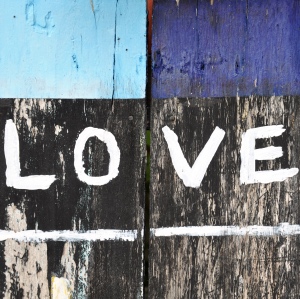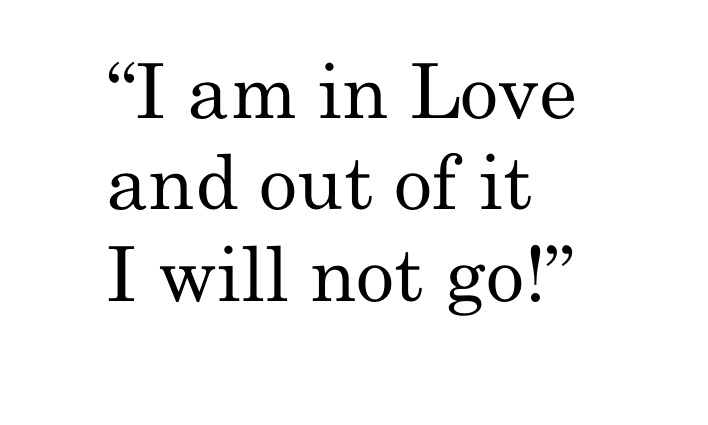 I need Love that is different to what human love can give. It has to be Love that loves my soul. It has to be perfect – meaning complete, lacking nothing, Love which can satisfy and fill those empty places, unique to me. It has to be solid Love, not a love that changes or comes and goes. It has to be there always. It has to know and understand me to the depths of me, and love me here. It has to be for me not against me. It has to be able to carry me when I can't move ahead. It has to be able to pierce through the rock-hard walls of protection I have around my heart and has to feel safe for me to let it do so.
C.S. Lewis in his book, The Great Divorce, has helped me understand these love needs I have –
Two people have found themselves separated from each other. One has entered the after-life and met the Lover of her soul. She speaks across a divide to her earthly lover about love –
What we called love down there was mostly the craving to be loved. In the main I loved you for my own sake: because I needed you.
And now!…Now, you need me no more?
But of course not!…What needs could I have, she said, now that I have all? I am full now, not empty. I am in Love Himself, not lonely. Strong, not weak. You shall be the same. Come and see. We shall have no need for one another now: we can begin to love truly.
I am in Love, and out of it, I will not go.
"I loved you…because I needed you…I am in Love Himself…we shall have no need for one another now…we can begin to love truly." I ache to be perfectly loved now, here, today. I struggle to find in anyone or anything the love that I crave that can satisfy my deepest being. Love that loves me for me cannot be found here in the people of this world. We love each other to meet our own needs. I love others for what they can give me and how they make me feel. They do the same. In a day, when I am in Love Himself, living inside Perfect Love, in full intimacy with God who is Love, I will find myself where I belong – the place of belonging for my soul. The place I was created as human to be: in Love, with Love. I will be in Love and I will not need anyone to meet my needs. I will be thoroughly, totally, absolutely, perfectly satisfied in Love. In Love, where I no longer need others, it's then, that I will be able to love the One who has loved me perfectly, I will be able to love myself, and I will have the ability to truly love others.
Right now, right here, I can begin to enter this Love, even if it is just the beginning. This Love can be the foundation from which my life, and my mind with its deep love needs, can first rest, then begin to operate, "And I pray that you, being rooted and established in love, may have power, together with all the Lord's holy people, to grasp how wide and long and high and deep is the love of Christ, and to know this love that surpasses knowledge—that you may be filled to the measure of all the fullness of God (Ephesians 3:17-19, NIV). It is Love, the Perfect Love of God, that can meet all my needs, and where my mind functions from its intended place of design – wired for love.
Continued in next week's Blog…